Featured Homes
The charming, historic Madeira House was built in 1884 In the heart of Mendocino is the perfect place to enjoy all that the village and the coast have to offer. On a quiet street within walking distance of the beach at Big River, breathtaking sunsets in Mendocino Headlands State Park, the grocery store and all of the shops, restaurants and bars in town, this is the perfect place to soak in the natural beauty of Mendocino while getting to enjoy this incredible community.
More about this home
---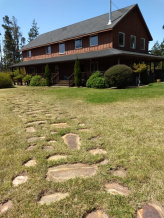 Sundance is the perfect home for that family gathering. Sleeps a total of 8 (3 king beds/1 double bed) Three and a half miles from the Village of Mendocino located in the Mendocino sunbelt. the home is on 5 acres, makes for a relaxing and centralized location to explore the Mendocino coast. Fully furnished, dining room seats 8 and beds are comfortable. A great area with wide big screen TV for those football games. Upstairs you will find an open loft that is a second living area with an additional wide flat screen TV. Beautiful wrap around deck gives you the chance to sit and enjoy the rain without getting soaked. The house offers unlimited domestic long distance phone plan along with the ultimate DirectTV package.
More about this home
---
Picture yourself sitting on a shady deck, gazing across a waving sea of hillside grass that rolls down to the tree lined cliffs and the dazzling, white capped Pacific Ocean just beyond. That's the visual feast for the eyes awaiting guests at Seascape.
This is a bright, roomy home furnished for casual, kicked back living in the exclusive Shore Pines neighborhood of Little River. Seascape sits on several acres of land . . . just a few easy steps away from unrivaled views of sea arches, towering rock faces, and close by islands teeming with sea lions and several exotic varieties of birds.
For guests who require additional space, Seascape's sister vacation rental, #20 Sea Arch, is also available and can accommodate up to four people. Both homes are served by the same private driveway and are virtually just a stone's throw away from each other.
Some photos By Drew Russell
Photos Updated 2015
More about this home
---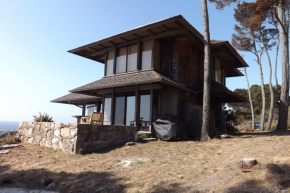 At Sea Arch, if you were any closer to the Pacific Ocean, you'd be in it! This one of a kind vacation rental literally sits on the edge of a cliff, ninety feet above a rocky cove. The atmosphere is magical at Sea Arch...wrapping you in the sights, and smells, and the thundering sound of the waves below.
Inside, Sea Arch is snug, and warm, and inviting...an architectural masterpiece which combines wood, stone, and glass into a truly unique experience. View windows look westward onto nearby sea caves, rock arches, and a centerpiece island often filled with sea lions and other coastal creatures.
Roundabout, coastal pine and cypress trees frame the setting with elegant shades of green. For added elbowroom, Sea Arch guests may also rent nearby #19 Seascape. Both homes share the same private drive way and rolling coastal hillside in Shore Pines, one of the most exclusive hideaway neighborhoods in Little River, just seven minutes south of the Mendocino Village.
More about this home
---
Overlooking the Pacific Ocean, Pacific View is an ideally named spacious 5 bedroom, 3 bathroom home with fantastic, panoramic views from most every room! Large windows, private decks, comfortable furnishings and family fun abound. This home offers everything, starting with a large family room with large sectional couch, gas fireplace, pool table, foos-ball, air-hockey, and, it only gets better with the outdoor horseshoe pit, fire pit area, and its own bocce ball court!
More about this home
Announcements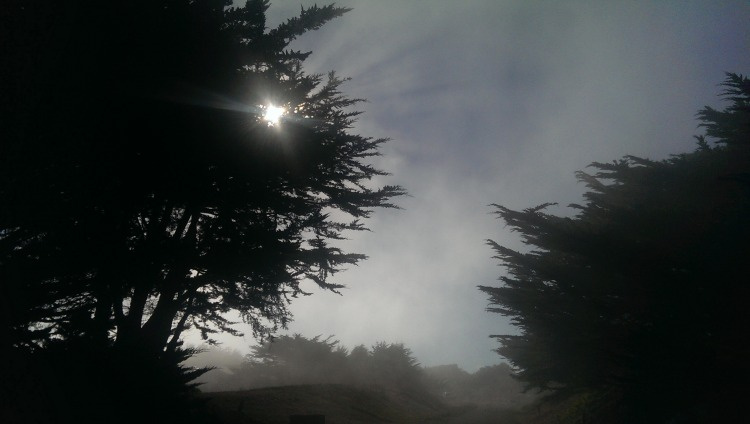 Morning in Caspar
Take a deep breath...